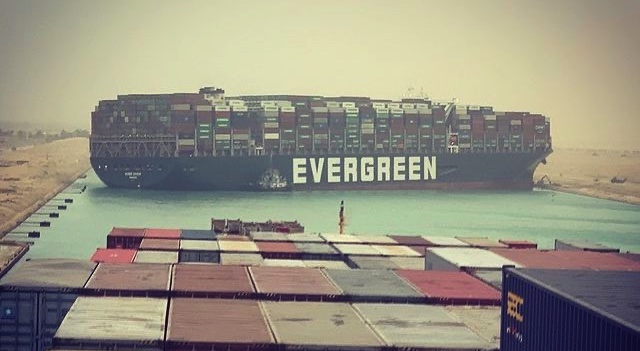 Photo by Julianne Cona, Instagram
There has been a string of not so good news for all of us during the past year. To make things worse a 400 m long container vessel, Ever Given has become stuck in Suez Canal, blocking the traffic for dozens of vessels. About 12% of global trade passes thru Suez Canal (BBC) and the clearing of the situation may take several days.
Material shortages
As reported before in the electronics industry we are suffering from material shortages caused by
Decrease in copper production output due to COVID-19 related reasons
Increase in copper foil demand due to surge of e-mobility battery production
high demand for epoxy resins for green energy applications
LG chemical plant explosion in South Korea and the Guodu chemical resin plant fire in China
These situations have caused the PCB manufacturers to increase their lead times for manufacturing and raw material reservations. In short supply situations they have needed to start allocating the production capacity.
Logistics capacity
Shipping times by surface have increased from Asia to Europe. The pandemic has caused an imbalance in the flow of goods and we are suffering from container shortage. Or to be precise the containers are not in the right places. This causes many of the vessels being parked waiting for container capacity and a lot of rescheduling in the ports. Air freight capacity is suffering from the reduced air travel during the pandemic.
What can you do?
As a PCB user you can plan for longer term, give demand forecasts and orders to your supplier much earlier. This is a situation where we have to work together and improve planning and communication. Aspocomp is working hard to make sure our customers are up-to-date with the delivery times and we keep looking for delivery options when the increased lead times cause problems.
As a rule of thumb for volume deliveries from China you can think that the manufacturing lead time has changed from 6 – 8 weeks to 9 – 14 weeks and the sea transport time has changed from 8 weeks to at least 9 weeks.
How Aspocomp can help
We have an extensive material stock at our Oulu site and supply network with our European partners. It may be the case for European sourcing even if you are used to Asian supply chain for your products. We have been delivering solutions to PCB designs that are not typicaally produced in a QTA factory under normal circumstances. Get in touch with us and we will help you.
Leave your contact details and we will contact you within 24 hrs