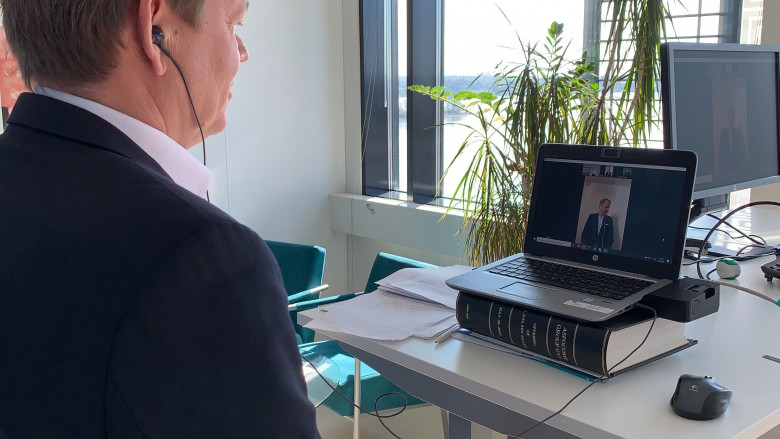 Like many other companies Aspocomp used new technology when announcing the Q1 results. The interview was done by Inderes, a Finnish financial analysis service company that is open for all investors. The interview was run on Zoom video platform and it was easy to do the actual interview.
We checked the functionality of both video and audio in advance, planned for the position of the camera at eye height, made sure the day light came directly face on and arranged for a suitable backdrop.
The results
You can see the report here. In short we were hit by the pandemic and Mikko commented the following :
"Net sales for the first quarter weakened significantly in the supply chains of the electronics industry due to disruptions caused by the coronavirus pandemic. Demand soon recovered to a robust level already in March, but this in itself was not enough to compensate for weak profitability at the beginning of the year, and the operating result remained unprofitable.
Exceptional circumstances hinder customers' production and some factories are closed or underutilized. The European car industry is in a particularly difficult position, with several production plants being shut down. There are intermittent restrictions and delays in the availability of raw materials and components. Similarly, transport of consumables and end products is significantly slower and more expensive than before."
Going forward we start the Q2 with a solid order book and maintain our outlook for the full year results. But due to the major uncertainties and growth in risks related to both customer demand and component availability, the outlook for 2020 involves a significantly higher risk than normal.
By Ari Beilinson