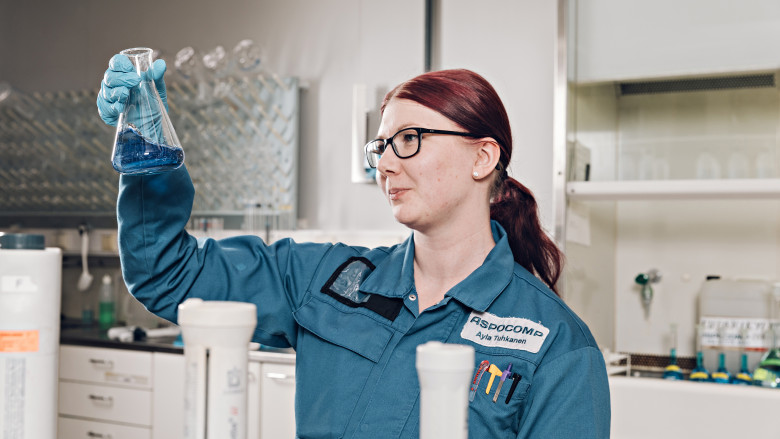 Finland
News are getting old fast during the pandemic news cycle. On Wednesday the Finnish government announced next steps in gradual opening of the society and economy: there will be announcement about the school openings before the first of May (read possible opening before summer holiday) and mass gatherings of over 500 people are forbidden until the end of July (read summer events are cancelled but maybe August can bring some concerts). These are positive albeit small steps towards a good direction.
Yesterday it was announced that Prime Minister Sanna Marin will begin working from home as a precautionary measure after a worker at the prime ministerial residence was found to have been in contact with a person infected with coronavirus, her office announced on Thursday. (https://yle.fi/uutiset/osasto/news/prime_minister_to_self-isolate_after_residence_worker_exposed_to_coronavirus/11319111).
The PM was found corona negative in the subsequent test.
Aspocomp
We have been able to stay healthy and fully operational with all activities going on at full speed. The logistics situation from China requires more work from our side and understanding from our customers' side as the freight supply is limited.
Our team is working very closely with our old and new customers to support their needs. In many cases we have been able to support with very short delivery times and start working with new customers during the pandemic. Partnership is the word that is easy express during normal times and it is actually being put into test during the tougher times.
In addition to deliver quickly we have done our best to show partnership and flexibility in situations where our customers are rescheduling their own manufacturing needs.
Remote work in the factory
Schools and white collar workers have been forced to take a big step towards remote teaching, learning and work. The factory and facilities maintenance operations are also benefiting from the remote connectivity possibilities.
In our Oulu factory we have prepared for remote maintenance together with our equipment suppliers. Spare parts can travel but the maintenace engineers cannot. We use Team Viewer sw on the mobile phones that allow the remote specialist to see what we see on the factory floor, draw on the screen so that our maintenance person will see the drawing on his mobile with the video feed. And basically look at the same detail simultaneously. This new digital working method will help us in keeping the uptime high and delivery time short as a QTA supplier should.
We are looking forward to supporting your business needs now and in the future.
By Ari Beilinson